The world of martial arts has witnessed a remarkable shift as more and more women are stepping onto the mats of Jiu-Jitsu academies. This surge in female participation is not only changing the face of the sport but is also fostering a powerful sense of empowerment and strength among women. Women's Jiu-Jitsu is not just about learning techniques and self-defense it is about embracing challenges, defying stereotypes, and embarking on a journey to discover one's physical and mental capabilities. Jiu-Jitsu, a Brazilian martial art that emphasizes ground fighting and submission holds, was traditionally dominated by men. However, the tides have turned, and women are carving out their space in this once male-dominated arena. The appeal lies in the holistic nature of the sport, which allows individuals to excel regardless of their size or strength. Jiu-Jitsu's focus on leverage, technique, and strategy offers a level playing field, where skill and determination triumph over raw power. One of the most transformative aspects of Women's Jiu-Jitsu is the confidence it instills.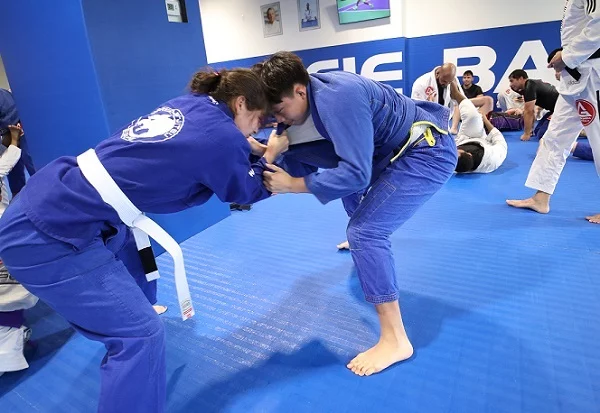 As women acquire the ability to defend themselves physically, they also develop mental resilience and a heightened sense of self-assurance. This newfound confidence extends beyond the mats and permeates various aspects of their lives. The challenges faced during Jiu-Jitsu training, such as learning to escape from tight holds or executing precise submissions, translate into a mindset that embraces challenges head-on, both on and off the mats. The camaraderie among women in Jiu-Jitsu academies is another source of empowerment. Training alongside like-minded individuals who share similar goals creates a supportive community that encourages one another to push boundaries and break barriers. The bonds forged through shared sweat and determination often results in lifelong friendships. This network of strong, empowered women becomes a source of inspiration and solidarity. The journey through Women's Jiu-Jitsu is not without its obstacles. Many women have to confront societal norms and stereotypes that suggest physical pursuits are reserved for men. However, these challenges only fuel the determination of female practitioners, propelling them to prove that strength knows no gender.
By challenging these perceptions, women in Jiu-Jitsu are contributing to a broader cultural shift that celebrates strength and athleticism in all forms. Moreover, Women's Jiu-Jitsu challenges notions of vulnerability. While the sport equips women with the skills to defend themselves physically, it also teaches them to embrace vulnerability as a source of strength. Admitting that there is always something new to learn, acknowledging mistakes, and seeking guidance from more experienced practitioners are all part of the journey. This acceptance of vulnerability fosters personal growth and a willingness to constantly improve. As women step onto the mats and engage in this physically and mentally demanding discipline, they shatter stereotypes, boost their confidence, and cultivate resilience and check here now https://www.atosjjsa.com/womens-self-defense/. Through the bonds formed with fellow practitioners, they create a network of support that extends beyond the gym. The journey through Women's Jiu-Jitsu is a testament to the power of determination, and it contributes to a larger movement that redefines strength and athleticism for women everywhere.