As the years pass, fine lines and wrinkles are an inevitable part of the aging process. However, the quest for youthful, flawless skin has led to an ever-expanding range of anti-wrinkle treatments. From serums and creams to more advanced procedures, there are numerous options available to help you combat the signs of aging. In this article, we will explore some of the ultimate anti-wrinkle treatments.
Topical Skincare Products:
One of the foundational steps in any anti-wrinkle regimen is the use of topical skincare products. These products often contain key ingredients such as retinol, hyaluronic acid, and antioxidants that can help reduce the appearance of fine lines and wrinkles. Retinol, a form of vitamin A, is known for its ability to stimulate collagen production, which can improve skin elasticity and reduce wrinkles over time. Hyaluronic acid is a natural hydrator that plumps the skin, making it appear smoother and more youthful. Antioxidants, like vitamin C, can protect the skin from free radical damage and promote skin rejuvenation.
Botox Injections:
Botox, short for botulinum toxin, is a popular and minimally invasive anti-wrinkle treatment. It is commonly used to reduce the appearance of wrinkles and fine lines, especially in areas like the forehead, between the eyebrows, and around the eyes. Botox works by relaxing the muscles that cause these wrinkles, leading to a smoother and more youthful appearance. The results are temporary and typically last around 3-6 months, making it a popular choice for those seeking a quick and effective solution.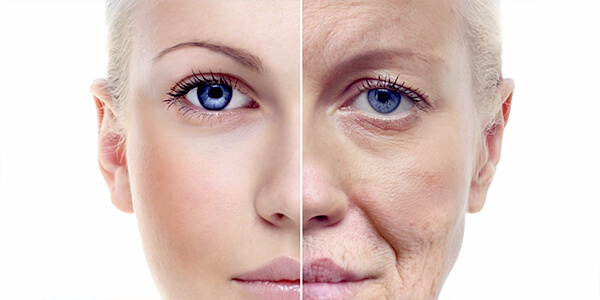 Dermal Fillers:
Dermal fillers, like hyaluronic acid or collagen-based products, are used to add volume to areas of the face that have lost volume due to aging. They can effectively fill in deeper wrinkles and lines, such as nasolabial folds and marionette lines, creating a more youthful and plump appearance. Dermal filler results are immediate and can last from several months to a couple of years, depending on the type of filler used.
Chemical Peels:
Chemical peels are a skin-resurfacing procedure that can improve the appearance of fine lines, sun damage, and uneven skin tone. During a chemical peel, a chemical solution is applied to the skin, causing it to exfoliate and eventually peel off. This reveals smoother, younger-looking skin underneath. Chemical peels come in varying strengths, from superficial to deep, and the choice depends on the specific skin concerns and desired results.
Laser and Light Therapies:
Laser and light therapies are non-invasive procedures that can target specific skin issues, including wrinkles and fine lines. South Florida Face and Body anti-wrinkle treatments work by stimulating collagen production and tightening the skin. Fractional laser therapy, intense pulsed light IPL, and radiofrequency devices are among the options available, each with its unique benefits and downtime requirements. Laser and light therapies often yield gradual results over a series of sessions.
Microdermabrasion:
Microdermabrasion is a non-invasive exfoliation procedure that removes the top layer of dead skin cells, revealing smoother, fresher skin beneath. While it may not be as effective at addressing deep wrinkles, it can significantly improve the appearance of fine lines and overall skin texture. Microdermabrasion is a quick and relatively painless treatment with minimal downtime.