Extending the lifespan of your golf cart batteries is essential for ensuring the long – term performance and reliability of your vehicle. Golf cart batteries are typically deep – cycle lead – acid batteries, and their longevity can be greatly influenced by how you use, charge, and maintain them. Here are some tips and best practices to help you get the most out of your golf cart batteries:
Proper Charging – Charge your golf cart batteries regularly and avoid letting them fully discharge. Lithium – ion batteries can be fully discharged occasionally, but lead – acid batteries should not be taken below 50% charge. Use a smart charger designed for golf cart batteries that automatically adjusts the charging voltage and current to prevent overcharging.
Water Levels – Check the water levels in your batteries regularly, especially for flooded lead – acid batteries. Ensure that the water covers the plates inside each cell. Use distilled water to top off the cells when needed. Maintaining the proper water levels is crucial to prevent the plates from becoming exposed and sulfating.
Equalization Charging – Perform equalization charges periodically, as recommended by the manufacturer or your battery's user manual. This process helps to balance the charge in individual cells and prevents stratification, which can lead to reduced battery capacity.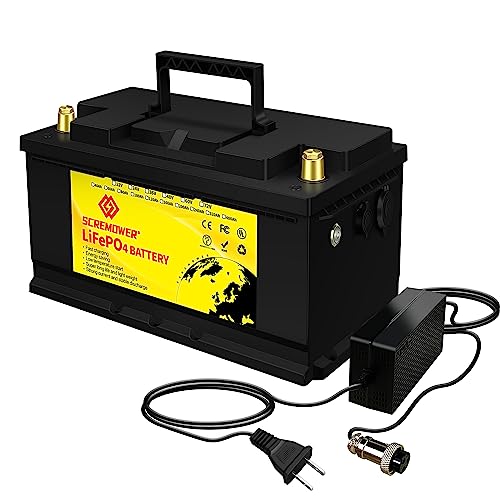 Proper Storage – If you store your Lithium Golf Cart Batteries for an extended period, make sure to store the batteries fully charged. Disconnect the batteries or use a battery maintainer to keep them at an optimal charge level. Avoid storing batteries in extremely hot or cold conditions, as extreme temperatures can harm battery performance.
Avoid Deep Discharges – Try to avoid deep discharges, which can put a significant strain on the batteries. Deep cycling should be reserved for occasional use and not become a regular practice.
Regular Maintenance – Inspect your batteries and their connections regularly for signs of corrosion, loose cables, or damaged terminals. Clean and tighten the connections as needed to ensure proper electrical contact.
Proper Load Management – Donot overload your golf cart with heavy equipment or passengers beyond its recommended capacity. Overloading can lead to excessive strain on the batteries and reduce their lifespan.
Drive at a Steady Pace – Avoid rapid acceleration and sudden stops when driving your golf cart. Smooth driving helps reduce the strain on the batteries and can extend their life.
Avoid Overcharging – Overcharging can damage your batteries, so make sure to follow the manufacturer's recommended charging times and guidelines. Many modern chargers have built – in features to prevent overcharging.
Replace Aging Batteries – Golf cart batteries have a finite lifespan, typically around 4 – 6 years, depending on usage and maintenance. When you notice a significant decline in performance or capacity,  it is  time to consider replacing the batteries to maintain your cart's performance.
1Proper Handling – When handling batteries, wear appropriate safety gear such as gloves and safety glasses. Batteries contain corrosive acid, and proper safety precautions should be taken when maintaining or replacing them. By following these tips and best practices, you can extend the lifespan of your golf cart batteries, save money on replacements, and ensure that your golf cart runs smoothly for years to come. Regular maintenance and responsible usage are key to getting the most out of your investment in golf cart batteries.